eCommerce
Mulai bisnis Anda sekarang, kenalkan kepada dunia dengan Djawaweb eCommerce. Platform website eCommerce yang Fleksibel, efisien, dan scalable.
Situs

eCommerce

dikustomisasi

Integrasi Sosial Media

Sistem yang terbukti

diseluruh dunia
---
ERP (Enterprise Resource Planning)
Djawaweb kolaboratif paket ERP membantu Anda untuk meningkatkan akurasi data untuk mendirikan sebuah prosedur yang terintegrasi & standar dengan fleksibilitas teknologi kami.
Apasaja fiturnya?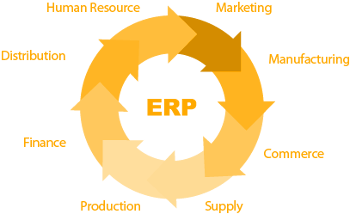 Sumber Daya Manusia

Manajemen

Gudang

Manajemen Pembelian

Kampanye Pemasaran

Accounting

&

Finance

Point of Sales
Manufaktur
Pembayaran
dan lainnya
---

Point of Sales
Buat proses ritel Anda lebih cepat, fleksibel dan lebih mudah menggunakan sistem Point of Sales (POS)Djawaweb. Dapatkan sekarang dan kembagkan bisnis Anda.
Apasaja fiturnya?
Fleksibel

melalui modus

sederhana

offline dengan

sinkronisasi data

Cepat,

Terintegrasi dengan

web

Mengelola

pelanggan dan informasi

penjualan

Manajemen persediaan
---
Manajemen Persediaan

Pilih paket yang tepat akan menghindari keputusan yang salah sementara mengelola persediaan Anda. Dapatkan akses real time untuk mengoptimalkan proses inventaris Anda, berlangganan manajemen persediaan Djawaweb sekarang dan melihat bagaimana kami membuat bisnis Anda tumbuh lebih cepat.
Apasaja fiturnya?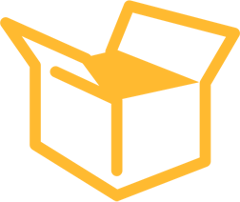 Produk dan

Persediaan

Kontrol

Resepsi

Cadangan/Stok

Pesanan Penjualan

Pemasok

Faktur

/

Catatan

Kredit

Barang

Piutang

Catatan

Faktur

Pelanggan

/

Catatan

Kredit
---
CRM

A complete enterprise package of Customer Relationship Management (CRM) solution from Djawaweb. Our CRM help you to address every single customer touch point and gain new customer to improve your business.
What are the features?
Sales
Provide with  more detail customer information for your sales opportunity to get greater revenue.
Marketing
Create the integration of your marketing strategy and measure their effectiveness with one way CRM solution.
Social Media
Enable more engagement with your customer through social media.
---
File Sharing

Enables you to have an exclusive integration file and document sharing with other (internal/external). Djawaweb file sharing solution is ready to support your mobile activity.
What are the features?
Private File Repository
Share files securely
Offline access
Encrypted Storage
Access from anywhere. Any devices
Can be used as an admin or user
---
Email dan Kolaborasi

Isi hari Anda dengan kegiatan usaha sehari dengan paket kolaborasi email Djawaweb yang stabil. Bekerja lebih cerdas, jangan buang waktu Anda, maka setiap kesempatan akan menjadi milikmu.

Apasaja fiturnya?
Penyediaan dan pengelolaan

seluruh infrastruktur

yang diperlukan

Manajemen yang lengkap

dari sistem

Anti-Virus/Anti

–

Spam

Dukungan untuk

akses

web browser klien

Dukungan untuk

akses

mail client

Dukungan

dengan

akses mobile

Dan lainnya
---
Hubungi Kami