eCommerce
Start your business now and enhance with Djawaweb collaborative e commerce solution. It's flexible, efficient, and demand scalable.
Highly customizable eCommerce site
Social media integration
Proven system world wide
---
ERP (Enterprise Resource Planning)
Djawaweb collaborative ERP package help you to improved data accuracy to establish an integrated & standardized procedures with flexibility our technology.
What are the features?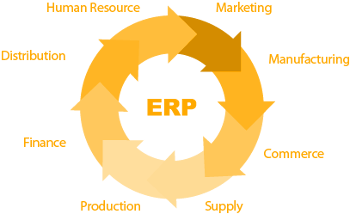 Human Resources
Warehouse Management
Purchase Management
Marketing Campaign
Accounting & Finance
Point of Sales
Project Management
Manufacturing
Invoicing
---

Point of Sales
Make your retail process faster, flexible and easier through deliverable self service point of sales (POS) systems by Djawaweb. Get it now and grow higher.
What are the features?
Flexible through simple offline mode with data synchronization
Quickly Integrated with web
Manage customer and sales information through multiple stores
Live time inventory management
---
Inventory Management
Choose the right plan and forecast to avoid wrong decision while manage your inventory, and get real time access to optimize your inventory process, subscribe Djawaweb inventory management now and see how we make your business grow faster.
What are the features?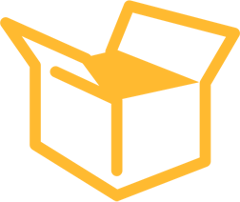 Items and Inventory
Control Receptions
Stock
Sales Orders
Supplier Invoices/Credit Notes
Goods Receivable Notes
Customer Invoices/Credit Notes
---
CRM
A complete enterprise package of Customer Relationship Management (CRM) solution from Djawaweb. Our CRM help you to address every single customer touch point and gain new customer to improve your business.
What are the features?
Sales
Provide with  more detail customer information for your sales opportunity to get greater revenue.
Marketing
Create the integration of your marketing strategy and measure their effectiveness with one way CRM solution.
Social Media
Enable more engagement with your customer through social media.
---
File Sharing

Enables you to have an exclusive integration file and document sharing with other (internal/external). Djawaweb file sharing solution is ready to support your mobile activity.
What are the features?
Private File Repository
Share files securely
Offline access
Encrypted Storage
Access from anywhere. Any devices
Can be used as an admin or user
---
Email & Collaboration
Fill your day by day business activity with Djawaweb powerful  and smart email collaboration package. Work smarter, don't waste your time, then every opportunity will be yours.

What are the features?
Supply and management of all infrastructure required
Complete management of the Anti-Virus/Anti –Spam system
Support for web browser client access
Support for mail client access
Support with mobile access
---
Don't Hesitate To Contact Us